The text, (after a fashion) of what I preached based on Mark 2:23-3:6)...
I remember hearing on the radio once a report about an Orthodox Jewish couple, who were suing their neighbours because they were effectively housebound for 25 hours once a week, as the automatic lights that come on when they opened the door to their apartment, infringe Sabbath laws. Surely this is the sort of simple dispute that could and should be rectified through talking...
The passage we hear as this morning's Gospel is immediately proceed by the story of the healing of the paralysed man and a question about the keeping of the tradition of fasting raised by John the Baptist's disciples. But today's passage whilst, touching on similar issues (healing and the keeping of the law) also raises some important questions about how we use time.
We tell ourselves we are busier than ever - the average working week is 43.6 hours, with one in twenty five (largely men) working over 60 hours. Saturday is full for those with children of sporting activities and other pastimes and Sunday therefore is very often the only day a family will actually get together. We are constantly available with email pouring in on our phones, which sit charging by our beds, and we feel guilty if we've not sent that last email at 11pm. We have created and perpetuate a culture that says we are constantly available and it's making us ill - 12.5 million work days were lost to stress related illness last year. Yet we also believe we deserve what our parents and grandparents never had and were only ever the most extravagant luxuries anyway - we travel further on more holidays than ever before: over 20 years we have taken double the number of foreign holidays - and we work harder to pay for them. And so the cycle continues but very often only with the help of grandparents doing childcare in their supposedly work-free retirement years… There are still only 24 hours in a day and usually 5 days in a working week…
Then [Jesus] said to them, "The sabbath was made for humankind, and not humankind for the sabbath… The Sabbath has been key to Jewish life and worship for generations. The idea that we need, or our own psychological and emotional well being, some down time, lack of activity, some rest, makes common never mind religious sense and Sabbath observance goes back into the earliest days of Judaism in the creation stories where God 'rested' and enjoyed creation on the seventh day. The Talmud (the teaching documents that Jews use to help interpret the Old Testament law) then lays out 39 different forms of work that can't be done on the Sabbath - this includes reaping. But is plucking heads of grain really reaping? The pharisees seem to think so, so Jesus tells this story about David and his companions eating the bread of the presence to ask a question of the Pharisees - you know what Scripture says, but do you understand it? Of course the Pharisees, who were schooled in the scripture and interpretation of the law will have known that particular story of David, but what is missed here, perhaps by us, is that they were allowed to eat the bread because the High Priest determined that they were holy. How far do you take a literal interpretation of the Law, Jesus asks?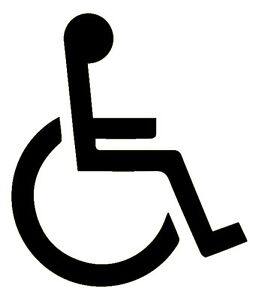 There is no prohibition to healing on the Sabbath in the Old testament or

the Talmud. The nearest equivalent would be a refraining from 'putting the finishing touches to an object' or 'untying an animal' but this would degrade the disabled man into a thing - and maybe that's what Jesus is both angry and grieving about - the Pharisees neither saw this man as someone who's life would be transformed by this healing and seeing him restored to his family, nor did they see the healing as an act of worship, instead they only saw Jesus 'working' and the man as bait for a trap.
Today's Gospel reading contains depictions of what happens when someone is so bent on keeping the particularity of the law that they are willing to overlook the sheer joy of a healing and restoration. They are compelling depictions of what it means to focus on the exactitude of the letter and to miss the spirit of the law entirely. They are compelling depictions of why "the law" could either be a life-giving source of joy and instruction or a life-demeaning source of judgment and an onerous burden.
But maybe there's something else going on for us. The Pharisees saw this disabled man as a thing.

How often do we see someone else as a thing? In this case as bait for a trap, instead of fearfully and wonderfully made in the image of God and loved by Him? How often do we dehumanise another person as a 'thing' as we mumble something under our breath in the queue in the supermarket or as someone cuts into our stopping distance on the motorway?
How often do we quickly criticise someone for what they are doing or not doing - thinking we are in the right after making snap judgements - when all we see is a struggling parent with a boisterous child, an out of work twentysomething standing at the bus stop, someone who has come to our nation seeking work and a better life.

Jesus reminds us with his referencing of the story of David and his companions that there is always a back story to every situation.
It seems to me friends that ultimately the whole of the Law in the Old Testament and supremely Sabbath observance is about living in a way that sees God as a reality in the world, and therefore Jesus being Lord in every situation. The Sabbath in that sense is not a specific day as such, but time, to see a situation or someone or a relationship as God does - as loved, as restored, as renewed - and to go out of our way to make that live - to call someone, to seek forgiveness, to practically help, to affirm someone's work. But also, in a culture that tells itself how busy it is, to intentionally frame some time in our day our week to stop, to slow, to take in our world and all that is, to enjoy to rest, to be made new.